Hearing & Balance Disorders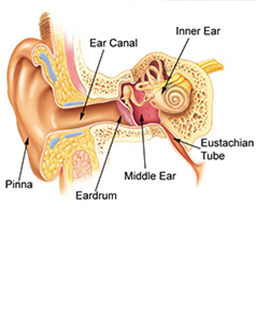 Our practice offers the following in-office evaluations for individuals presenting with a variety of hearing and balance disorders. All tests are performed by an experienced, certified Doctor of Audiology. Each study is reviewed by one of our physicians and discussed with patients.
- Comprehensive Audiometry and Tympanometry
- Otoacoustic emissions
- Auditory Brainstem Response (ABR) / Brainstem Evoked Response (BSER)
- Videonystagmography (VNG) 
- Electrocochleography 
Click here for a link to our newsletter entitled "Audiologic and Vestibular Testing".