Idel Moisa, MD - Experience and Dedication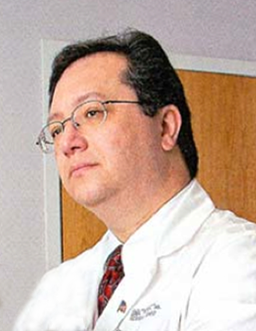 As a Board Certified Otolaryngologist, and Fellowship trained Head and Neck Surgeon, Dr. Moisa offers expert evaluation and surgical management of thyroid and parathyroid disorders. Since completing his fellowship in Head and Neck Oncologic Surgery at Montefiore Medical Center, Albert Einstein College of Medicine, Dr. Moisa has devoted a large part of his practice to surgery of the thyroid and parathyroid glands.
Dr. Moisa has developed an excellent environment for patients requiring thyroid and parathyroid surgery. This includes a group of Anesthesiologists and Nurses experienced in the perioperative management of patients requiring such surgery. Many procedures are performed on an ambulatory basis. Patients are cared for postoperatively in conjunction with their referring physician, and they are referred back to their physician once such care is complete. He also works very closely with a select group of Radiologists, Nuclear Medicine Physicians, Pathologists and Cytologists skilled in the diagnosis and post-operative management of thyroid and parathyroid disorders.
Dr. Moisa is committed to providing you with the highest level of comprehensive surgical care. We are very proud of our high success rate for thyroid and parathyroid operations.
Primary Hyperparathyroidism Facts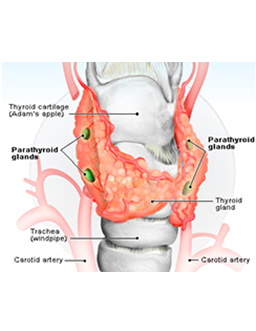 - The parathyroid glands are four small structures locaed in the neck. They are important in maintaining Calcium balance.
- Hyperparathyroidism results from overactive parathyroid glands. This may lead to too much Calcium in the blood as well as other harmful effects on the body.
- Approximately 100,000 people develop hyperparathyroidism in the United States each year.
- Women develop hyperparathyroidism about tiwce as often as men.
- Primary hyperparathyroidism, the most common condition affecting the parathyroid glands, usually results from non-cancerous tumor called a parathyroid adenoma.
- A parathyroid adenoma may be removed by an ambulatory surgical procedure. This often cures primary hyperparathyroidism.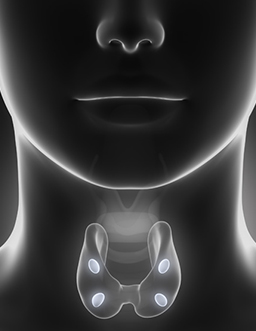 Click on a title for a link to our newsletter:

"Primary Hyperparathyroidism"