Idel Moisa, MD - Experience and Dedication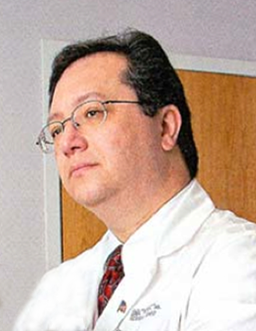 As a Board Certified Otolaryngologist, and Fellowship trained Head and Neck Surgeon, Dr. Moisa offers expert evaluation and surgical management of thyroid and parathyroid disorders. Since completing his fellowship in Head and Neck Oncologic Surgery at Montefiore Medical Center, Albert Einstein College of Medicine, Dr. Moisa has devoted a large part of his practice to surgery of the thyroid and parathyroid glands.
Dr. Moisa has developed an excellent environment for patients requiring thyroid and parathyroid surgery. This includes a group of Anesthesiologists and Nurses experienced in the perioperative management of patients requiring such surgery. Many procedures are performed on an ambulatory basis. Patients are cared for postoperatively in conjunction with their referring physician, and they are referred back to their physician once such care is complete. He also works very closely with a select group of Radiologists, Nuclear Medicine Physicians, Pathologists and Cytologists skilled in the diagnosis and post-operative management of thyroid and parathyroid disorders.
Dr. Moisa is committed to providing you with the highest level of comprehensive surgical care. We are very proud of our high success rate for thyroid and parathyroid operations.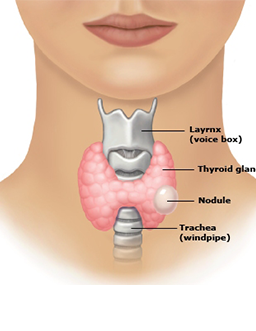 - The thyroid gland, located in the lower part of the neck, is essential for normal body metabolism. Thyroid nodules are growths that arise within this gland.
- Thyroid nodules are relatively common, occurring in 19–67% of the population. They are more common in women and in the elderly.
- While most thyroid nodules are benign, approximately 5-15% of thyroid nodules may be cancerous.
- Thyroid nodules are more likely to be cancerous when they occur in the elderly, among men, in people with a history of radiation exposure to the neck area, and in individuals with a family history of thyroid cancer.
- Differentiated thyroid cancer (Papillary and Follicular cancer) comprises the vast majority (90%) of all thyroid cancers.
- Approximately 37,200 new cases of thyroid cancer were diagnosed in the United States in 2009.
- Thyroid cancer is on the rise! The annual incidence of thyroid cancer has more than doubled in the past four decades.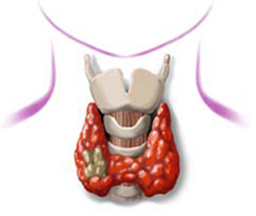 Click on a title for a link to our newsletter:

"Seek Medical Attention for Thyroid Nodules"

"Thyroid Nodules - Frequently Asked Questions"

"Papillary Thyroid Cancer Risk Factors"

"Management of Well-Differentiated Thyroid Cancer"